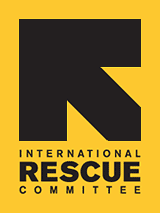 Preserving Cultural Heritage
In the IRC youth photo contest, Madhavi Luitel submitted a photo of her brother performing the Aarati, a ceremony which is usually performed in the morning and in the evening by all family members. The ceremony is meant to honor the gods and goddesses, whose presence in the home is believed to protect the family and to engender good fortune. The paraphernalia used include an incense burner and a tray with flowers, fruits, and food. Once the food is blessed members retrieve the food and consume it. By performing the sacred acts the worshiper creates a relationship with the divine through his or her emotions and sense. Special religious garb is worn during the ceremony.
The IRC is a non sectarian, humanitarian organization which helps resettle refugees from diverse countries and diverse backgrounds. IRC respects and honors cultural and religious traditions that refugees bring with them once resettled in the U.S. Although refugees are taught and are encouraged to learn the American culture, they are also encouraged to preserve their cultural heritage and to continue teaching them to their children. By learning and maintaining their culture, refugee youth develop a positive personal identity which benefits their psycho-social adjustment. For refugee elders who help with the cultural preservation, they experience a sense of competency that as newcomers, competency they have not found in the community at large. They are reassured of their children's cultural character as they become more Americanized.
We congratulate Madhavi for capturing the ceremony for which she won the top award in the cultural division.