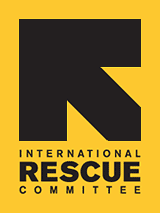 Refugee Youth Aim To Affect Community Planning
In Boise, refugee students are surveying the public, and getting ready to present petitions to the board of Valley Ride Regional Transit, consisting of city council members and the mayors of all the cities in Ada and Canyon counties.
High school students who participate in IRC Boise's World Community 4-H Club are learning leadership skills through effecting change in the community. The students discussed public issues and chose two ambitious projects important to them. They wanted to raise awareness of their cultures and of the refugee experience, and also wanted to improve the city's bus transportation.
Along the way, students are learning how to conduct and participate in meetings, processes for making group decisions, the importance of record keeping and setting goals, and determining steps needed to put into action and realize their goals. They practice life skills that will help them be leaders in the community: public speaking, writing letters and thank you notes, contacting city leaders to make arrangements for guest speakers, budgeting, contacting potential donors, and forming and serving on committees.
As a part the awareness project they have formed a speakers bureau. Among the venues the panels have spoken at are the Idaho Conference on Refugees, the Boise State University Martin Luther King Week celebration, and a faculty in-service for an elementary school serving many ELL students.
In addition, they have presented their cultures through a booth and a fashion show of native dress at the Western Idaho Fair.
For the transportation project the students have mapped the stakeholders and participated in two focus groups with Idaho Kids Count and the Community Planning Association of Southwest Idaho (COMPASS). They have hosted guest speakers to gather information and have written a survey. Next week they begin surveying the public to find out their opinions on improving the bus system, after which they will write a petition and begin a petition drive and letter-writing campaign, writing state legislators, city officials, and newspaper editors. Their goal is to collect at least 2,000 signatures. The petitions will then be presented to the Valley Ride board in early summer.
The completion of their projects will come in August when, like all 4-H members, they will go through an interview process and display their results at the Western Idaho Fair.
Boise's World Community leadership development group demonstrates the potential refugees have not only for becoming good citizens, leading their communities into a new and better future.