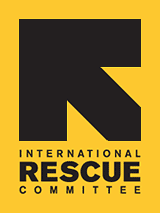 Susan Hill, AmeriCorps, Teaching Women's Class and Public Transit: One More Year!


The IRC in Boise is honored that our dedicated AmeriCorps VISTA volunteer, Susan Hill, chose to opt into a second year of service teaching refugee women basic life skills and slogging all around Boise's Public Transit system teaching refugees how to get where they need to go. We are so happy and grateful to her, and to the Boise AmeriCorps program, for allowing us to have her continuity of service.

Susan came to us in January 2012, after completing her Master's of Social Work degree at BSU. Her academic background, coupled with her quiet yet compassionate nature, makes her our "go to" person in the office, able to lend a hand wherever needed. Susan coordinates a crew of volunteers, and herself teaches, in our Women's Life Skills and Literacy Classes three days a week. Susan takes all our new clients on an initial transportation and bus training, with classes in the office and half-day long ride-alongs – even in the cold! Our clients and Susan have great courage to use the buses in three degree weather! Susan also helps in completing our disabled and elderly clients' much needed applications for Social Security. These duties require a tremendous amount of patience, diligence and attention to detail. Most people would be tearing their hair out after arduous, detailed work, but she maintains her composure and completes the paperwork, serving our clients very well.

We know that this coming year will be an even better year for Susan's professional development and we look forward to our continuing partnership. A big thank you and kudos to Susan Hill for all her hard work at the IRC.