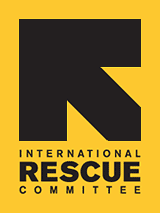 Two Long Term Employment Volunteer Positions Open
IRC Boise is looking for 2 enthusiastic people who are business oriented and outgoing individuals to assist in our Employment team. Both of these positions require a 12 week minimum commitment on the part of the volunteer or intern.

The first position is an Employment Assistant that would require 15 + hours a week. Duties will include:
Researching and cold calling on potential employers
Assisting clients with job applications and accompanying refugees to job interviews as needed
Attending local job fairs, identifying appropriate help-wanted and classified employment advertisements
Interacting with existing employers and maintaining good relationships with them
Assist with outreach and public education about IRC
Other related duties as assigned.

The second position is a Job Readiness Instructor, that would require teaching Wednesdays at the IRC from 11:00- 3:00 PM. Duties will include:
Teach Job Class and Job Club lessons for newly arrived refugees every Wednesday
Help develop curriculum (as needed) to focus on the needs of the learners in the class
Track student attendance and progress for each student

For additional information, please email Shannon Davis-Jones, Volunteer Coordinator at Shannon.Davis-Jones@rescue.org for more information.