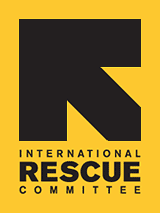 Why I Volunteer by Andrew Blake
Since opening its doors in 2006 to its flagship office in Idaho, the International Rescue Committee in Boise has embedded itself within the community, creating positive connections and opportunities for both the new refugee population and the community of Boise at large. Both groups have been made better by learning about each other's culture and lifestyle through living and working beside one another. The IRC provides numerous supportive programs for these fragile immigrants, providing a warm face to greet and guide them through such a difficult transitional phase in their lives.
The IRC in Boise success was recently recognized by the Martin Institute, an organization within the University of Idaho where students can earn a degree in International Studies with concentrations available in International Relations, Global Development, or World Economics. Throughout all of the curricula offered, the plight of refugees is particularly emphasized as a growing humanitarian tragedy that is multifaceted and complex in both its causes and effects.
Rabiou Manzo, a University of Idaho alumni, accepted the award on the IRC's behalf and brought attention to this incredible nonprofit organization through several speeches and class visits. Through this, I became interested in volunteering with the IRC during my summer break months. Working with the diverse group of refugees received by the Boise office seemed to be a good entry point into the international non-profit arena and could provide incredible tangible experience helping shape my career goals. With this in mind, I emailed the IRC office and was quickly welcomed by to start work on several projects which went beyond simple tasks and busy work. These tasks were directly useful to refugees and allow for personalization and invention, something rarely seen in entry level volunteer work.
Despite my limited experiences with the IRC, their welcoming demeanor and strive to create long term solutions for a vulnerable community has already set them apart in my mind, and reaffirmed them being awarded the 2011 Distinction in International Service Award. The IRC is a valuable addition to Boise and has already proven to be a phenomenal experience.