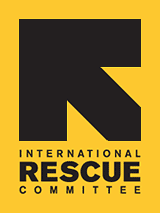 15th Anniversary Celebration Coming Up
This year's annual event will be a special one, as the IRC celebrates its 15th anniversary at an exciting new venue on the Downtown Mall. The evening will be rich with memories of the refugees from 31 countries who have arrived in Charlottesville since 1998. As IRC Family Support Coordinator Mirna Dickey says, "We've celebrated so many successes, from parents reunited with their spouses and children after many years of separation, to young refugees earning their Ph.D.s, to people opening successful businesses. We've shared in our clients' triumphs, and we've grieved for their losses along the way."

The reception and brief program will take place at the newly restored Old Metropolitan Hall, once the site of the Old Metropolitan Cafe, a popular watering hole during the 1940′s and 50′s.

Mark your calendar so that you can join us for "We Rescue Lives: Celebrating 15 Years" on June 5, 2013, 6:00 – 8:00pm at Old Metropolitan Hall, 101 East Main Street on the downtown mall.