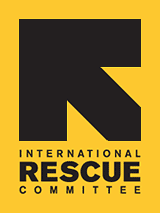 Help the IRC Restore Hope to Refugees
Independence Day, 2010

Dear Friend of the IRC,

Just 6 years ago, Kristina Constantine was a stateless refugee. Her family was forced to flee Azerbaijan to Uzbekistan to Armenia to Russia, always dreaming of a home where they could live in peace, with full legal rights and protections, and where Kristina and her sister Anelya could receive a solid education.

Upon learning of her impending resettlement to Charlottesville in late 2004, Kristina says, "I had no idea which direction life would take," but she did not feel apprehensive for long. Remembering her first days in Charlottesville, Kristina reflects that "it was like a dream" to have so much help from the International Rescue Committee after living the marginal life of a stateless refugee for so long.

Kristina Constantine naturalized as a U.S. citizen this past summer. Joining her family for the naturalization ceremony on July 4th 2009 at Monticello, she says she was inspired by the feeling of having a land that she is attached to, and where she is recognized. Becoming a U.S. citizen has brought Kristina "a sense of home."

As we celebrate the beautiful ideals of our own homeland this Independence Day 2010, please recall the refugees who come to America with so much hope for a new future. Please join us in honoring these ideals, and the indomitable spirit of the refugees we resettle, with a contribution to the IRC in Charlottesville.

Sincerely,
Harriet Kuhr
Executive Director
DONATE NOW to restore hope to refugees in Charlottesville.