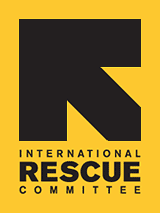 Interpreter Qualifies as Nursing Aid
Sabin Chhetri (above), a refugee from Bhutan and a Nepali language interpreter with the IRC, recently completed the intensive training and examination process required to earn a Certified Nursing Assistant (CNA) certification. Chhetri took the course with scholarship money awarded to him by IRC last year.
After weeks of study and training, Chhetri successfully completed the state certification board's dual examination: a written test and a demonstration of manual skills used to care for patients. The certification means that Chhetri has earned a spot on the state nurse aide registry and is eligible for a wide array of jobs in area hospitals, nursing homes, and rehabilitation facilities.
Chhetri expressed his thanks for scholarship support in a note to the IRC: "I am very happy for all the support that IRC gave to and is giving the people like me who come to the new world with lots of hopes. I am very grateful to all the most caring staff of IRC."