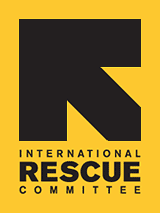 IRC Donation Store Open for Business
IRC Resource Developer Kimberly Brown (above) has been hard at work stocking the shelves with household goods, clothes, and shoes to be distributed free to refugees in need. The "store" is located in the newly expanded and renovated IRC offices at 7th and Market streets in downtown Charlottesville, and will be open for business in December.
To contribute a donation, contact Kimberly.Brown@ Rescue.org. All donations are tax-deductible.