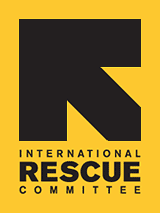 IRC Welcomes New VISTA Volunteers
IRC in Charlottesville welcomes Saana Skinner and Megan Kelly as the newest members of our team.
Saana recently graduated from the University of Virginia with degrees in Foreign Affairs and French, and will serve the IRC as Integration Coordinator. Saana has interned for the IRC as a Casework Assistant since summer 2009. She is from Finland and loves travel, foreign film, and literature. Saana would like to study humanitarian assistance and conflict management at the graduate level, and looks forward to a career in refugee advocacy.
After graduating from American University in the spring with a degree in International Studies, Megan joins the IRC as Resource Developer. Megan has previous experience as a Peace Education Intern at the Glencree Center for Peace and Reconciliation in Ireland and interning for Congressman Tom Perriello. She enjoys music, travel, and practicing her Irish. Megan is considering a career in the Foreign Service.