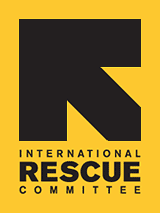 New Citizens Celebrate
The IRC held a citizenship celebration on September 20th to coincide with Constitution Week. In addition to celebrating the 225th anniversary of the constitution, the event recognized clients who had naturalized as U.S. citizens or who had applied for citizenship during the past two years.
Satyendra Huja, Charlottesville mayor, as well as Gloria Williams-Brevard, community relations officer from U.S. Citizenship and Immigration Services spoke at the event. Williams-Brevard encouraged new citizens to get involved in the community, and noted that voter registration was available at the celebration. The celebration was the first annual event to recognize new citizens served by the IRC in Charlottesville, and to promote awareness of the IRC's immigration services.