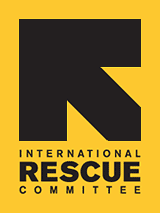 New Looms for Refugee Weavers
When refugees come to the United States, they carry few possessions. But one older woman, a Karenni refugee from Burma, brought her loom with her when she arrived in Charlottesville. Hinged for easy collapse and travel, and wrapped in a Thai rice bag, the loom traveled with her from a refugee camp to a new home in Charlottesville.
John and Susan Meister, parents of IRC Case Worker Lyndy Meister, opened their woodworking shop to build replicas of the loom so that other Burmese women, including the woman's own daughters, will be able to carry on the Karenni weaving tradition. As the eldest daughter interpreted her mother's instructions, the woodworkers recreated the older woman's weaving tools. In one evening, the daughter noted, the group assembled what would take months to do by hand with knives.
This marriage of tradition and power tools will hopefully create economic opportunities for the women, too, as they make textiles and bags to sell in Charlottesville. At the end of the evening, as the group carried the new dowel and weaving tools to the car, the eldest daughter took several unfinished wooden blocks so that she and her mother could whittle them at home.