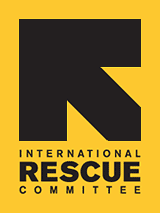 New Refugees Arriving in Charlottesville
After a quiet few months this spring, the IRC is gearing up for a flurry of new arrivals in June and July. The IRC resettles 200 refugees in Charlottesville every year. Most of those currently arriving are Bhutanese coming from camps in Nepal.

Bhutanese refugees who come to Charlottesville were forced to flee Bhutan in the 1980s when an ethnocentric regime instituted a "Bhutanization"campaign, deeming that anyone "not Bhutanese enough" must leave the country. Refugees forced from their homes fled to Nepal, but the Nepalese government was not able to integrate these refugees into its own society. Following almost 20 years in refugee camps, they arrive in the U.S. ready to make a new home for their families.