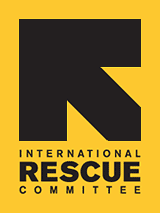 Once Refugee, Now Citizen
For more than five years, Yussuf Yussuf (above) has helped to prepare Thomas Jefferson's historic Monticello home and gardens for the naturalization of new U.S.citizens on Independence Day. This year, he became one of those citizens. A refugee from Somalia who resettled in Charlottesville with help from the IRC, Yussuf began working as a custodian at Monticello in 2006. After seeing others take part in the moving July 4 ceremony, he said, "I decided that one day I would become a citizen."
Yussuff was one of 17 refugee clients resettled by the IRC who became American citizens with assistance from the IRC's immigration services specialist, Nada Aladhami. "I was so honored to join our clients" at the July 4th ceremony, Aladhami said. Four other area immigrants also attained citizenship with the help of IRC immigration services. They were among 84 people from more than 40 countries who were sworn in as citizens during the 50th annual Monticello Independence Day Celebration and Naturalization Ceremony. The event is the longest-running naturalization ceremony outside of a courtroom.
The new citizens were congratulated by Nadia Comăneci, the former Olympic gymnast who was the ceremony's featured speaker. The ceremony, and Yussuff's personal achievement, were highlighted in several local media stories and on Monticello's YouTube channel.
The IRC warmly congratulates all new American citizens who came to this country as refugees.