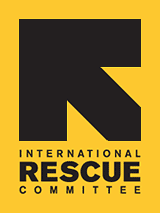 One of IRC's Own Becomes Citizen
Nathan Yaza Keh remembers arriving at the airport as a young refugee from Burma and seeing the smiling face of an IRC case worker waiting for him. Now Nathan himself is that case worker, greeting other arriving refugees at the airport, taking them to their new homes, and guiding them through the challenges of adjusting to a new culture. In December Nathan's coworkers were proud to be present in a federal courtroom along with friends and family as he received his American citizenship.
Nathan was one of a dozen people who have become citizens in the last few months with the help of by IRC Immigration Specialist Nada Aladhami. The IRC provides counseling and assistance in completing applications for legal permanent residence ("green cards"), naturalization as a U.S. citizen, petitions for family reunification, and replacement of lost documents. The service is available to all area residents in need of immigration assistance. Call 434-979-7772 ext. 110 to speak with Nada Aladhami for more information.