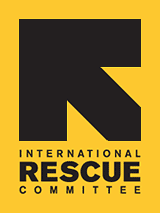 Refugee Youth Document their Lives in Film
For the past ten years, a partnership with Light House Studio has enabled dozens of refugee youth in Charlottesville to create their own short documentary films. Students learn all aspects of filmmaking and are given a powerful creative outlet for telling stories about their unique experiences.

This year, Majed Al Srya's film about his time in a Palestinian refugee camp was shown as part of the Light House Youth Film Festival on September 7th at the Jefferson Theater. The film, "Better than Baghdad," is a powerful depiction of life in the desert refugee camp.

Another film made by students in Light House workshops, "Two Brothers," was shown at the IRC annual fundraising event in May 2012. This film depicted the story of two Burmese brothers who lost their mother to breast cancer after moving to the Charlottesville area. The IRC hopes to have many more participants in the Film Festival in the future.