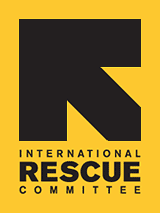 Refugees at Heart of Hospitality
Refugees struggling to learn a new language and adapt to a new culture often are essential to the businesses that serve visitors to Charlottesville. "Sixty percent of our job placements are in housekeeping at local hotels and resorts," says IRC Employment Specialist Jan Tobias. Hotels like Doubletree, Marriott, and The Omni in downtown Charlottesville have long been important IRC employment partners.
At the Omni hotel, current or former refugee clients make up nearly half the staff of 150 employees. "We've been partnering with the IRC for so many years, and it's absolutely a wonderful relationship," says Patti Shifflette, Director of Human Resources at Omni Hotels and Resorts. As employees, IRC clients meet the high standards of the luxury hotel's guest services, and at the same time have an opportunity to learn job and English skills. IRC clients who started as housekeepers or table busers have been promoted to front desk, valet, engineering, and restaurant service positions. Some have gone on to supervise and mentor other entry-level employees, and one even started her own restaurant.
"It's a win-win situation," says Shifflette. "It sure helps us but also helps the individual to grow and get started in their new land."