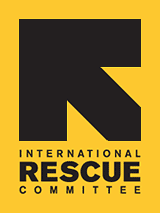 Shorter Wait to See the Dentist
A recent grant to the IRC from the Adiuvans Fund will enable refugees with acute and restorative dental needs to receive appropriate care for the first time since their arrival in Charlottesville.

Many adults who arrive in Charlottesville as refugees have significant unmet dental needs, having lived for years in camps without adequate care. Their only health insurance is Medicaid, which does not cover dental care for adults. The Charlottesville Free Clinic (CFC) is the only local source of affordable dental care for adults, and it currently has a one-year waiting list for restorative dental care.

Last November, an Adiuvans Fund grant enabled those most in need to begin receiving care through a new collaboration between the IRC, the CFC and local dentists. "We are inspired by the dedicated work performed by the IRC on behalf of refugees in the local community," wrote the Adiuvans Fund in its decision. "Furthermore, we see dental care as an under-appreciated gap in the healthcare safety net which we would like to see addressed."

To serve all of those in need, it is necessary to raise more funds. To contribute to the Refugee Dental Care Project, call 434-979-772 ext. 105 or email IRC Executive Director Harriet Kuhr at Harriet.Kuhr@Rescue.org.