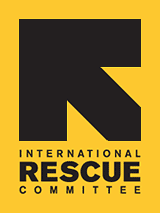 Teamwork!
As summer winds down, the artisans of Common Thread: Refugee Women's Crafts Co-op are busy taking their goods to market, crocheting scarves for the fall, and learning new skills such as basket-weaving.
Basket artist Laura Mellusi led 12 refugee women from Bhutan and Colombia in a day-long workshop hosted by Maple Hill Farm. Under the rafters of the farm's barn, the women soaked Asian reeds to ready them for weaving. Stories in Spanish, Nepalese songs in round, and chatter in Tamang filled the barn as the baskets took shape.
For Ramri, a weaver and knitter originally from Bhutan, the basket-weaving workshop was her first time working with reeds. "I would love to learn more things!" she says, like how to use a sewing machine. The enterprising women who make up Common Thread: Refugee Women's Crafts Co-op are constantly seeking new materials to work with and new markets to sell at.
For workshop participants Krishna Maya and Indra, visiting Maple Hill Farm was also the first opportunity to see the fields where their husbands grow vegetables as part of a new farmer training program. Everyone went home with a basketful of tomatoes and mustard greens harvested by refugee farmers in Scottsville, VA.
To buy a hand-made reed basket, email Daniella.DeFranco@rescue.org or meet with the refugee artisans at an upcoming event:
September 29 – Harrisonburg International Festival, Harrisonburg, VA
October 13-14 – Crozet Arts and Crafts Festival, Crozet, VA
October 20 – Burnt Creative Market, Blacksburg, VA
Watch for details and photos of new Common Thread products on the IRC in Charlottesville's Facebook page!