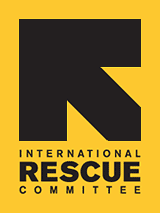 Watch: Follow Refugee Families on the Journey from Harm to Home
WVIR-TV, Charlottesville's NBC affiliate, has made a decade-long commitment to following three refugee families resettled by IRC. In the second installments of the series, find out how the families from Congo, Bhutan and Iraq persevered and were resettled in Charlottesville.

Afrah and her children survived sectarian violence in Baghdad and fled to the U.S. in 2009. Read her story and watch the video here.

Following a decade of conflict, Bweieze and his family escaped from the Democratic Republic of Congo to Tanzania, and were finally resettled in Charlottesville a year ago. Watch their story here.

Ethnic cleansing forced Chabbi to leave his home in Bhutan twenty years ago. He raised a family in a refugee camp in Nepal, and after two decades, his family was resettled in Charlottesville. Learn about their journey here.