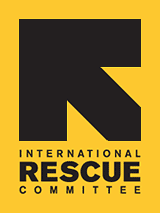 Abilene Employee Spotlight: Pacifique Usabaytezu
Pacifique Usabayezu's long journey from harm to home began in 1994 when he returning from school in Congo to his parent's house in Rwanda. As he reached the border, he encountered thousands of people. They were fleeing Rwanda because of the genocide. Disbelieving, he continued towards Rwanda - the only person going in that direction - but found that his home was destroyed.

With money from odd jobs, he took boats, planes and busses to traverse Africa. But, almost every place he went, trouble followed. He sought refuge in the Congo, Brazzaville, Benin, Togo, Ghana and Namibia but conflict erupted in each place. Arriving in Zambia, he was received by the United Nations High Commission for Refugees (UNHCR) who were able to locate his aunt and uncle. Together they went to Ivory Coast where they were safe for the first time since fleeing Rwanda.

Pacifique lived in Ivory Coast for 9 years, graduated high school and studied graphics arts at the Institut National des Arts et des Actions Culturelle. When war came to Ivory Coast, Pacifique and his family fled yet again. In April of 2004, word came that Pacifique would be resettled in the U.S. by IRC. Although Pacifique had heard of Texas, ("from the cowboy movies," he says) he did not know a thing about Abilene, a city he has grown to love. He finds it to be a "small, quiet, good for school and work." Pacifique now helps other refugees by working for IRC in Abilene as an assistant case manager. He marvels at having his job, his own apartment, a car and time to create his art. He enjoys creating landscapes and is interested in designing cars.

As Pacifique says, "I do miss Rwanda and Africa but life is treating me well! I want to be more involved helping refugees in many ways. I would like to go back to school for International Studies or Cultural Communication."