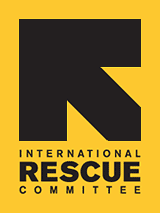 Ali Ali: Thriving in Dallas
In April 2009, Ali Ali and his family were resettled in Dallas with the help of the International Rescue Committee (IRC) "It's a new world. You feel like you're a newborn here," Ali says of his arrival in the United States. "Then you start to understand the systems, the roads, how to get around."

During his first year in Dallas, Ali worked at a job the IRC in Dallas employment team found for him at a factory assembling cell phones. He later joined his brother working as a banquet server at a local area hotel. Today, he advises fellow newcomers to the United States: "Don't give up. Take whatever job is available right now, and work hard until you work your way up."

In addition to finding first jobs for newly arrived refugees, the Dallas employment team helps clients secure job upgrades as they gain American work experience and learn English. When Ali Ali approached the IRC for assistance in locating a new job, the employment team remembered Ali's experience working in water purification and waste programs in Iraq. They connected Ali with Jason Walker, a project manager at Cintas, a nationwide uniform manufacturing and workplace maintenance company. Today, Ali oversees the water disposal process at Cintas' laundry facility in Dallas. "We take the chemicals out of the waste water so it doesn't hurt the environment," says Ali Ali, "It's so clean you can drink it."

Cintas continues to partner with the IRC in Dallas. "We chose the IRC because of their quick response to our requests and the difference they are making in the lives of individuals," says Walker, "The IRC was more than willing to assist us in our trainings by providing an on-site translator and maintains constant communication. It's encouraging to know that when we pick up the phone, the IRC is quick to respond."

"When you first talk to Ali you get the impression that he is a very quiet person but willing to work hard," says Walker, Ali's supervisor at Cintas. "His English continues to improve as he interacts with other partners as well as communicates his ideas for improvement or safety. Ali is committed to doing things right and takes pride in his job."

For more information on providing employment opportunities to refugees in Dallas and Abilene, please contact Dallas@theIRC.org or Abilene@theIRC.org.