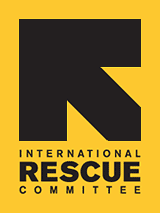 Always Patient, Polite and Humble
Fearing for his life, Ayad fled his native Iraq when he was just 23 years old. For the next nine years and six months, he lived in Lebanon as a refugee. Life was tough, but Ayad worked hard in the food industry and built a work ethic that would later serve him well.

Four years after arriving to Lebanon, Ayad met his wife. Unable to return to Iraq or stay in Lebanon, and wanting to build a family in safety, Ayad decided to apply for resettlement to the United States.

Finally, on June 4, 2009, Ayad and his wife arrived to their new home, Dallas. Here, IRC staff helped them settle in their new home and provided services to help them become self-sufficient.

In helping Ayad find a job, Jim Stokes, IRC Employment Services Supervisor, used Ayad's work experience in Lebanon to help Ayad secure a job at one of Dallas' most distinctive and stylish restaurants.

Starting out as a dishwasher, Ayad's manager soon promoted him to dishwasher supervisor as Ayad's English improved. Later, Ayad was promoted again, and now works as a food runner, supporting the fine restaurant's wait staff by ensuring that patrons get their food quickly and as soon as it's plated.

"The people I work with help me a lot. When I ask questions about the language they explain it to me. They are very nice."

Since arriving to the U.S., Ayad's family has grown and he is now the proud father of two girls for whom he has high hopes. "I am happy that they are healthy and safe. I want them to learn the language. I would like them to be doctors."

"Ayad was always patient, polite and humble. He was open to any kind of job and very flexible," says Omar Hashish, IRC Employment Specialist.

To learn more or get involved, email VolunteerDallas@Rescue.org or VolunteerAbilene@Rescue.org