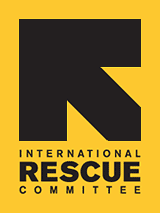 Applying to Become a US Citizen? The IRC in Dallas Makes it Easy!
Applying for citizenship may seem confusing and overwhelming, but the International Rescue Committee in Dallas is here to make it easy! To file your application, simply contact the IRC at (214) 461-9781 to make an appointment with our Immigration Department and bring the following documentation with you:

Green Card
Driver's License
Social Security Card
Your passport(s)
For the I-912 (fee waiver) form, bring in taxes, 6 months of pay stubs, any letter to prove public benefits are being received. If filling through hardship bring in unemployment forms and anything else that is relevant.
If you are currently married: Your spouse's birth date, marriage date, social security number, A-number (if applicable), and naturalization date and place (if applying after three years of marriage to United States).
If you or your spouse were married before: The previous spouse's immigration status, marriage date, and date the marriage ended.
If you have children: Their birth dates, A-numbers (if applicable), and current addresses.
Home addresses for the past 5 years.
List of employers or schools attended for the past 5 years.
Trips to other countries (including Mexico and Canada) since you became a permanent resident. Do not list trips of less than 24 hours.
Crimes or offenses (including traffic violations), if any. Please bring court or DMV records, if available.