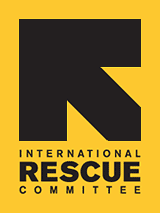 Girl Scouts Helping Refugee Children Assimilate
Sunny Pillow, an International Rescue Committee (IRC) in Dallas volunteer and supporter, has been the leader of the Greenhill Girl Scouts Troop 1465 for seven years. After attending the IRC in Dallas open house in 2011, Sunny , began organizing projects for the girl scout troop to interact and support refugee families living in Dallas.

Ms. Pillow experience at 16, when her family moved to the U.S. from South Korea, has greatly impacted the troop's involvement with the IRC in Dallas. "I remember it being a bewildering experience even with all the prepping my family was able to do before the move including extra English lessons."

This month, the troop renovated and decorated the IRC in Dallas donation store which provides refugees with necessary items such as new and gently used furniture, TVs, household appliances, school supplies, and linens. Staffed by volunteers, more than 30 refugees visit the donation store each week.

Much of the troop's involvement with refugees revolves around arts and crafts activites for refugee children. The girl scouts help lead the children in activities that encourage their creativity, self expression and learning. On a typical Saturday afternoon, they read books together, draw and color pictures, create paper crafts, and share a snack before the children return home.

As Sunny reflects on the girl scouts involvement with refugees, she says, "I want to be an example for some of these young people [so they know] that assimilation and success in this country is very possible for them," Sunny states.
When asked why she chose the IRC as an organization to get involved with, she explained, "My commitment to these girls is that I show them that what they do matters in this world and that we all have a responsibility to leave this world a little better than we found it."

Every time the members of Girl Scout Troop 1465 volunteer at the IRC, they are doing just that – making the world a better place. They welcome refugees to Dallas and show them they are valued members of the Dallas community.
To donate new or gently used household items to the IRC, email VolunteerDallas@Rescue.org or VolunteerAbilene@Rescue.org