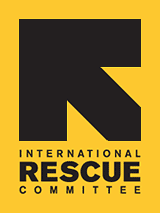 Hard Work and Courage
When Ba Sein learned his family would be resettled in the U.S., he hadn't heard of Dallas or Texas but he hoped that they could live a safe and happy life there. Before arriving in Dallas in May of 2009, Ba Sein had lived in a refugee camp in Thailand for over 19 years. He dreamed of living in a place where he walk down a street freely and without fear. But coming to the U.S. and leaving behind everything familiar to him was overwhelming. He was particularly concerned about how he would support his family in their new city.

Within two months of arriving in Dallas, the IRC helped Ba Sein find a job with a local landscaping company. He was excited about having the opportunity to work with his hands as his family had been farmers before they were forced to flee Burma. The company was impressed by Ba Sein's work ethic and he was well liked by his co-workers. However, landscaping is seasonal work and the job finished in October. When the landscaping company went down to a skeleton crew for the winter, Ba Sein and other refugees were let go and told they would be hired back the following February.

Ba Sein was not discouraged when his job ended, he had understood that it was temporary and was willing to look for other work. He quickly found a job at a manufacturing company where he earned $1.00 more per hour. When February came , the landscaping job started up again and, much to the dismay of the managers of the landscaping business, Ba Sein did not plan to return. The hiring manager told IRC Employment Supervisor Jim Stokes that the crew leaders had argued over who would get to have Ba Sein on their crew. In order to win him back, the company offered Ba Sein a higher wage and assured him the position would be year-round. Four months later, he is on track for a promotion. As his English improves and he learns new skills, Ba Sein will lead his own landscaping crew.

Ba Sein is grateful for the opportunities his family has received since resettling in Dallas. He and his wife are both working at jobs they enjoy and his three children are enrolled in school and flourishing. Ba Sein credits the IRC in Dallas with their new beginning saying IRC "is like a parent to us," but the staff know it is Ba Sein's hard work and courage that have led to his success.