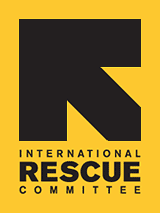 Instead of Gifts, Five-Year-Old Collects Donations on His Birthday
Kaleb Wages made a very important decision on his birthday. In honor of his favorite character Diego, the five-year-old decided to have an African-themed birthday party. But there was a twist: on this day the gifts wouldn't be for the birthday boy, but for those suffering from the drought in the Horn of Africa.

Kaleb's mother and IRC in Abilene civics instructor Rachel Wages wanted to incorporate the importance of charity and giving on her son's big day. And to her surprise, Kaleb chose to collect donations instead of accepting gifts from his friends.

"I was excited that Kaleb was expressing some of the core values of faith, generosity and compassion that we have tried to [instill in] him," says Rachel.

On the day of his party, 12 of Kaleb's closest friends arrived to celebrate his birthday. The children played several games, including "Rescue the Lion Cub" relay races and an African animal scavenger hunt.

Afterward, everyone gathered as Kaleb opened birthday cards. Donations collected were to be placed in a can marked "Money for Africa". According to his mother, "Kaleb's eyes got bigger and bigger" as money was placed in the can.
By the end of the party, $190 had been collected. Rachel and her husband matched the collection as a gift to support the work of the IRC.

"Amazingly, these children really understood and were so excited that they had been able to help," Rachel observed. "As much as we want to shelter and protect our children, I think showing them they can make a difference by helping others is a really valuable lesson."

To learn more about how you can organize a Do-It-Yourself fundraiser to support and help refugees rebuild their lives, email VolunteerDallas@Rescue.org or VolunteerAbilene@Rescue.org.