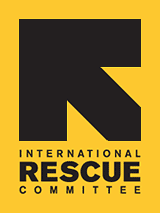 Intern at the IRC in Dallas

Family Mentors/English Tutor: Mentor recently arrived refugee families by helping them practice their conversational English and become familiar with their new community.

Donation and Volunteer Support: Assist the development staff in bringing community resources into the organization and distributing them to clients in an organized fashion.

Interpreter Support: Help by providing interpretation during home visits, meetings, workshops and employer orientations. Current languages needed are Swahili, Kinyarwanda, Arabic, Nepal, and Burmese.

Resource Development Intern: Assist the IRC in Dallas in planning and conducting development efforts; building volunteer networks; soliciting, collecting, managing, and tracking donations; and assisting with advocacy for refugees and public education about refugees and IRC. See full job description.

Classroom Assistant Intern: Assist the Lewisville Ready to Work Program in providing ESL and vocational training instruction to refugees. See full job description.
Other opportunities include: Civics/English teaching support, office support, drivers, volunteer support, and donation drives.
All internships listed are unpaid.

REQUIREMENTS:
A minimum commitment of 15 hours per week for 4 months;
Enrollment in a Bachelor's or post-graduate degree program OR pursuing a relevant career direction;
Effective communication skills and the ability to collaborate professionally in a multicultural setting;
An interest in international and refugee issues;
Reliability and flexibility;
A willingness to learn about the diverse ethnic backgrounds of clients; and adhere to IRC volunteer and workplace policies.

To RSVP for an information session, please click on a date below.
Thursday, June 20th, 6:00-7:00pm
Tuesday, June 25th, 10:30-11:30am
Thursday, July 25th, 6:00-7:00pm
Tuesday, July 30th, 10:30-11:30am
Thursday, August 22nd, 6:00-7:00pm
Tuesday, August 27th, 10:30-11:30am
Thursday, September 19th, 6:00-7:00pm
Tuesday, September 24th, 10:30-11:30am
Thursday, October 24th, 6:00-7:00pm
Tuesday, October 29th, 10:30-11:30am
Tuesday, November 19th, 10:30-11:30am
Thursday, November 21st, 6:00-7:00pm
Tuesday, December 17th, 10:30-11:30am
Thursday, December 19th, 6:00-7:00pm

Information Sessions are held at 6500 Greenville Avenue, Dallas, TX 75206. Evening sessions take place in the lobby conference room. Daytime sessions take place at the IRC office, 5th FL.
Additional internship opportunities are available in Dallas and Abilene. If you are interested, please complete an application and email VolunteerDallas@Rescue.org at the IRC in Dallas or VolunteerAbilene@Rescue.org.