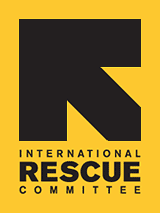 The IRC in Dallas is Now Accepting DACA Cases
On August 15, 2012, USCIS began accepting applications for Deferred Action for Childhood Arrivals (DACA). If granted, these individuals will receive conditional relief from deportation for two years and may also be able to obtain a work permit. You may qualify for DACA if you:
Entered the U.S. prior to your 16th birthday
Are under 31 years old
Have lived in the U.S. continuously for the past five years
Are currently enrolled in school, have graduated, or obtained a GED certificate, or have been honorably discharged from the Coast Guard or a branch of the U.S. military
Have not been convicted of a felony offense, a significant misdemeanor offense, multiple misdemeanor offenses, or otherwise pose a threat to national security or public safety
The IRC in Dallas is now offering consultations to those interested in applying for DACA. For those who qualify, immigration staff will provide comprehensive case management for a nominal fee.
To schedule an appointment, please contact the IRC in Dallas at (214) 461-9781 or in Abilene at 325-675-5643 to make an appointment with our Immigration Department.
¡Hablamos Español!