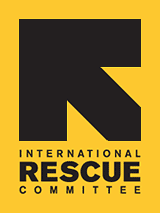 IRC Partners with The Shoe Bank
Refugees from countries such as Myanmar (also known as Burma), Bhutan and the Democratic Republic of Congo, arrive to Dallas with little or no personal possessions, having spent years in refugee camps. Among the many ways in which the International Rescue Committee (IRC) in Dallas helps to support them is through partnerships developed with agencies such as The Shoe Bank, a Dallas based organization founded in 1989 that today distributes shoes in Dallas and abroad.

The IRC in Dallas is grateful for The Shoe Bank's partnership. Over the years whenever shoes were needed for refugee families, the IRC reached out to The Shoe Bank. This year alone, The Shoe Bank has already provided over 300 pairs of shoes for refugees resettled in Dallas by the IRC.

Through a variety of programs including case management, employment services, job readiness orientations, health and wellness field trips, extended case management, English language training and immigration the IRC helps approximately 1,500 refugees, build new lives in Dallas each year.

To learn about how you can get involved, email VolunteerDallas@Rescue.org in Dallas or VolunteerAbilene@Rescue.org in Abilene.