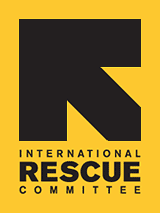 From Job to Career: Hasan

Hasan (a pseudonym) came to the United States in December of 2009 as a refugee from Iraq to start his life over in the United States. Though he enjoyed a job as a computer engineer in Iraq, Hasan 's credentials counted for little among American employers. Hasan understood the importance of having a job, however, and took the initiative to find work at an assembly line soon after his arrival.

In the turbulence of the current American economy, Hasan found himself laid off from his job in April. Rather than lament his misfortune, Hasan turned his indomitable optimism and positive attitude back to the job hunt. Two months after his lay-off, Hasan, with the help of the IRC in Dallas employment team, interviewed at Huffines Chevrolet in June. He was hired very soon after as a Quick Service Technician.

Hasan has worked for a month and a half at Huffines and loves his job, "It is a great job. I feel very comfortable working here, and everyone I work with is very helpful."

As a Quick Service Technician, Hasan handles repairs in the service department for customers who wait on their vehicles, rather than leave them overnight. His tasks can include State Inspections, oil changes, and minor repairs to vehicles. The position requires Hasan to be multitalented and have a great attention to detail despite the rapidity necessary for the work.

Service Manager Steve Gandy has been very impressed with Hasan's work. "Though Huffines Chevrolet has one of the top service departments in the nation, Hasan has set a new standard for our shop. He works so hard, coming in early and leaving late. It's nice to work with someone who is so appreciative for being given a chance, and as a Service Manager, it's nice for me to have the opportunity to give someone so deserving that chance."

"Hasan is a really good guy. Here at Huffines, we aim to hire people to stay with the company, and we hope that Hasan will be with us for years to come," says Mr. Gandy.

Hasan's dedication to his work has paved the way for another IRC refugee to join the Huffines staff.