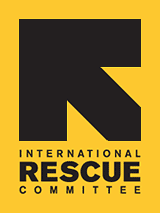 The Newest Americans
In 2010, refugees Nada and her husband Furat fled Iraq and came to the United States in search of a safe life for their children. With the help of the International Rescue Committee (IRC), Furat found a job and their three boys started learning English in school.

They also found new friends in the United States, including Rouqaya, a neighbor expecting her second child. When Nada became pregnant with her fourth child, the two women, both from Iraq, supported each other through their first pregnancies in their new home country.

They also found great support from IRC case worker Julie Anderson, who helps pregnant refugee mothers navigate an unfamiliar health care system from prenatal care to birth. "In Iraq, you have family who checks on you and supports you," says Nada, "Here, we were lucky and fortunate to have Julie. She helped us with making appointments and was always in touch with us over the phone, explaining things, checking up on me."

"Julie was always there when I needed her," adds Rouqaya. Julie ensures that interpretation is available at medical appointments and explains the U.S. healthcare system. This summer, Rouqaya and her husband welcomed baby Hussein.

Soon after, Nada's daughter was born; Nada named her after her new friend, Rouqaya. "Rouqaya is a lovable person. When I had the baby and it was a girl, I thought of Rouqaya," says Nada.

Both mothers want the same thing for their children, the newest Americans. "I want the best for them, the best education. I want them to live in a better, safe environment," says Rouqaya.