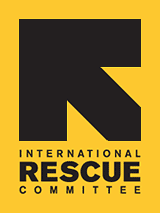 Paying it Foward in Abilene
Sananiye Bernard and his family were resettled by the International Rescue Committee in Abilene in February 2011. As his young children adjusted to an American school after years of living in a Tanzanian refugee camp, Bernard looked for a job with the support of the IRC and a wide network of volunteers.

One volunteer, Emmanuel Nshimirimana, originally from Burundi (like Bernard) has been living in Abilene for over three years and is now a freshman at Abilene Christian University. IRC volunteer coordinator Aly Shanks matched Emmanuel as a volunteer mentor for Bernard. As a former IRC client who lived in the same Tanzanian refugee camp as Bernard and now thrived in Abilene, Emmanuel was a perfect fit to show Bernard the way to success.

With the help of the IRC employment team, Bernard found a job at God's Care Landscaping in Abilene. Emmanuel accompanied Bernard to his job training and mowed lawns right beside him, explaining in Kirundi a shared language for both men, the tasks of his new job.

"Being able to have the mentor there to help us communicate the basic concepts was very helpful," says Jeremy Voss, co-owner of God's Care Landscaping. After a few months on the job, Bernard has improved his English and landscaping skills greatly.

"Bernard has super work ethic; I've never been disappointed in him," adds Voss. "He shows up on time, working really hard all day long. There's so much about him, in his character that makes him a great worker."

To learn more about hiring refugees at your workplace, email the IRC in Dallas at Dallas@Rescue.org or the IRC in Abilene at Abilene@Rescue.org.