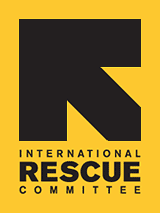 For Puja, America is Now Home
Puja was born in Beldangi refugee camp in Nepal, South Asia. Even though she's only seven, she remembers life there and talks about how she walked 2 miles every day to go to school. "It's hard to walk," she says, as she describes walking through what she calls "the jungle."

Like other Bhutanese refugees in Nepal, Puja and her family lived for years without a home or country to call their own. Puja's father was himself only seven when his family fled Bhutan.

For generations, ethnic Nepalese had lived peacefully in the southern lowlands of Bhutan. But, all of this changed when they were stripped of their citizenship. Persecuted, classified as illegal immigrants, and banished from their homes, they were forced to flee to refugee camps in neighboring Nepal.

"I was a refugee," Puja's father says. "Being a refugee, what could I own?" As refugees, they were not allowed to work and were limited to the food and clothes provided by nonprofit organizations. Living conditions in the camp were hard, schools were limited and houses were poorly constructed. Puja's father explained that the thatched roof would often leak and would collapse, allowing raindrops into the house during the rainy season.

After 20 years, Puja's father and mother decided that they would apply for permanent resettlement in the United States. "I wanted to do something for my daughter," he says, describing why he did not want Puja to grow up in a refugee camp."

Now in the second grade, Puja likes school in America and excels in reading and writing. She enjoys many things about her new school, "I don't have to walk to school, we don't have to sit on a dirt floor, they give us food," and, smiling from ear to ear, she adds "they let us play in the park."

"Before, we could offer her no proper education. She is very smart. Here, she is good at reading, writing. Her teacher is very happy with her."

For Puja's family, and other refugees invited by the U.S. government to seek safety and freedom, America is now home.

As you celebrate and contemplate your own sense of home during this season, we hope you will consider the impact you can have on the lives of refugees in our community through a gift of $35, $50, $100, $250 or more to IRC. Donate online today at Rescue.org/Dallas.

Together, we can give the gift of home.