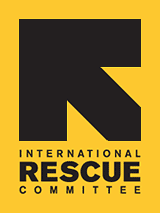 Roots for the Uprooted: Gardening in Community
"I hope that whatever we grow comes out tasting good!" exclaims Nar Maya Bista as she waters bean sprouts at a community garden in East Dallas. The cucumbers, tomatoes, Philippine pumpkin, bean sprouts, lettuce, and Thai chili pepper that begin to surface above ground are the result of constant care by a trio of Bhutanese women that includes Nar Maya Bista, all of whom are refugees resettled in Dallas by the International Rescue Committee (IRC).

In collaboration with Gardeners in Community Development, a Dallas-based non-profit, the IRC in Dallas has secured four garden plots at a local community garden for refugees to tend and grow food.

Nar Maya farmed for a living in her native country of Bhutan, where the physical conditions were strenuous and her family could not own land. While living in a refugee camp in Nepal, Nar Maya took on the responsibility of distributing seeds and fertilizer as part of an informal community garden group that had obtained permission to farm on land within the refugee camp. She earned a certificate in farming at the camp, and today Nar Maya shares her planting knowledge with fellow gardeners. At the community garden in Dallas, she now has access to a greater variety of seeds and gardening tools that were difficult to obtain in the refugee camps. Her garden is thriving.

When her family resettled in Dallas with the help of the IRC, her husband quickly found full-time employment and her children enrolled in school. Nar Maya remained alone in the apartment and began looking for ways to learn about her new home. The IRC in Dallas has developed the community garden project for women such as Nar Maya, connecting them to their new community and helping them make Dallas home.