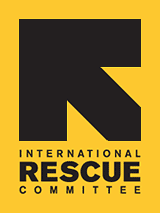 Saving for Home Ownership
In the U.S., the International Rescue Committee (IRC) provides opportunities for refugees to rebuild their lives and ultimately thrive.

Programs tailored specifically to meet the needs of refugees include the Individual Development Account (IDA) program in Dallas and Abilene, a matched savings program designed to help families obtain economic opportunity through the purchase of an approved asset such as the purchase of a first home or going to college.

Individuals participating in the matched savings program, complete a financial literacy course, attend asset specific workshops, and establish a consistent pattern of savings.

"This is a great opportunity for our clients," says Susie Davisson, economic empowerment specialist. Having worked closely with refugees for almost 5 years, Ms. Davisson knows refugees strive to be contributing members of their society. "Being independent, having their kids in school and knowing they can buy a home helps them feel that they now belong to their new communities."

"It's the American Dream," she continues.

Home ownership is a goal IRC clients want to achieve. As they listen to Ms. Davisson explain matched savings through the IDA program, they realize just how quickly they might actually be able to achieve that goal.

"It will be so rewarding to see our clients achieve their goals – whether buying a home, going to college or buying a computer," says Ms. Davisson as she describes her work with the IDA program.

To learn about how you can get involved, email VolunteerDallas@Rescue.org in Dallas or VolunteerAbilene@Rescue.org in Abilene.