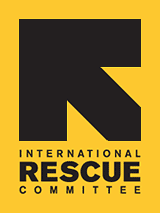 Starting Over in Dallas
Rafal Salih didn't know what to expect when he walked off the airplane at the Dallas-Fort Worth International Airport. He had never heard of Dallas, Texas before finding out he would be resettled here, but he was eager to make Dallas his new home. Rafal fled his home country of Iraq for the relative safety of Turkey in 2008. In Iraq, he had worked with the US Army for two years as a translator. As a US supporter, Rafal's life and the life of his family were threatened.

Rafal, like many Iraqi refugees, is highly educated holding a bachelor's degree in engineering. However, the high paying engineering positions he held previously were not available to him in the US. Rafal knew that he would need to work to support himself and save money so that he could continue his education. His first job was as janitorial staff at an electronics company, a far cry from his engineering work in Iraq. Rafal reveals that he never thought to himself, "But I am an engineer," while working as a janitor in his newly adopted city. Instead he would stay focused on doing the best job that he could. His hard work paid off and after only three months he was promoted to a higher position in the company.

Rafal's was able to certify his undergraduate degree. His goal is to return to school and earn a Master's in engineering. He is currently studying for the GRE and plans to start graduate school at The University of Texas at Dallas in the Fall. Rafal says that he is grateful to the IRC staff in Dallas for helping him adjust to his new life in America.

Recently, Rafal applied to have his mother and sister join him in Dallas. They are expected to arrive in the next few months. Rafal is looking forward to seeing them again and welcoming them to the city he now calls home.