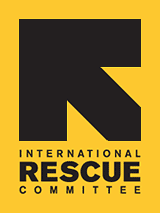 Students from Florida Serve Refugees in Dallas

Most students envision spring break to be filled with sunny beaches, palm trees, and a clear blue ocean; however, this year six students from Florida International University (FIU) decided to leave Miami to spend their spring break in Dallas working with refugees. Taking part in their university's Alternative Spring Break program, these students raised money to finance their airfare, accommodations, and food costs for one week.

Arriving in Dallas at 2am on a Tuesday morning, the group woke up four hours later in order to make it to the IRC in Dallas on time. Over the course of the week, they learned about and supported the work of the IRC by helping with English classes, donation drives, and the IRC in Dallas' newest initiative, community gardens.

The students taught refugees vocational English skills every morning, helping refugees to improve their job placement opportunities. Through educational games, one on one tutoring, and encouragement, they brought refugees one step closer to self-sufficiency.

In the afternoons, they organized and implemented a clothing giveaway, where refugee clients were able to "shop" and select clothing from a large number of donated items. The clothing giveaway was a huge success and many refugee clients left with big smiles and arms full of items.

On Friday, the students traveled to Our Savior Community Garden, where many IRC refugee clients are learning about gardening skills and techniques that they can apply to their own individual gardening plots. The students got their hands dirty transplanting sweet and lemon basil, feeding chickens, and learning about the benefits of compost. At the end of all their hard work, they were rewarded with a fresh, flavorful meal prepared with ingredients grown in the garden.

By the end of the week, these FIU students were exhausted but had accomplished a great deal. Before leaving, they presented $600, the remaining portion of funds raised for the trip, to Debi Wheeler, Executive Director of the IRC in Dallas.