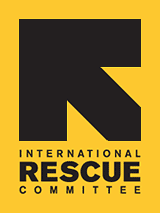 Support Refugee Children with Back to School Supplies
This fall, refugee children resettled by the IRC in Dallas will be going back to school. Each will need a new backpack and school supplies. Backpacks and school supplies donated will benefit children from countries that include Burma, Bhutan, Iraq, and Ethiopia. For some, they will be sitting in a classroom for the first time.

IRC case worker Michele Villarreal helps newly-arrived refugee parents enroll their children in Dallas-area schools, many of which offer intensive English-language classes. "A lot of refugee kids have never been to school or had to stop prematurely at whichever age, so it is really wonderful when they learn English so quickly," says Michele.

To get involved or organize a fundraiser or donation drive for the IRC in Dallas or in Abilene, email either VolunteerDallas@Rescue.org or VolunteerAbilene@Rescue.org.