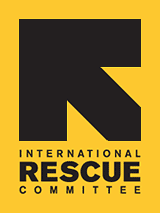 Volunteers Laura and Leo Rangira
"Your time and energy are very valuable, and the refugees will benefit incredibly from it," says Laura Rangira, an IRC in Dallas volunteer who previously served as a Peace Corps volunteer in Botswana.

Laura and her husband Leo started volunteering with the IRC in Dallas a year ago. "Getting involved with the IRC in Dallas just seemed natural!" says Laura.

Leo, originally from Rwanda, attended the volunteer orientation one week after moving to the United States. Previously, he had worked with the United Nations High Commissioner on Refugees in Botswana as an interpreter and later worked on education, water sanitation, and employment projects.

Together, they help newly arrived refugees from Burma, Iraq, and other countries make their new apartments into homes by delivering donated televisions and furniture. The Rangiras also help with IRC donation drives and events like a recent Fourth of July barbeque.

"We help where and when we can," says Laura. "The Fourth of July picnic this year was especially great because it was also Leo's first U.S. Independence Day. It was really neat because, among the American traditions, little influences from around the world could be seen."

Volunteers like Laura and Leo support refugees as they start their lives anew in Texas by making sure they come home to a safe and welcoming place.

To learn more about volunteering with the IRC in your community, contact either VolunteerDallas@Rescue.org or VolunteerAbilene@Rescue.org.