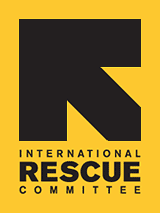 "We the People" Now Includes 22 More Citizens
"Success is a journey, not a destination. You are on a journey now as you become citizens of our country," said the mayor of Abilene, Norm Archibald, at the office of the International Rescue Committee (IRC) in Abilene during a celebration held for former refugees that had just become U.S. citizens.

National Citizenship Day is on September 17, a day that commemorates the signing of the American Constitution. On this day, Archibald encouraged refugees working toward citizenship and highlighted the opportunities and responsibilities for all City of Abilene residents.

Many of the refugees in attendance expressed excitement over meeting the mayor and getting his autograph on their "Abilene Living" magazines. They also had the opportunity to speak with the mayor and have their photograph taken with him.

Since March 2011, the IRC in Abilene has been offering free English and civics classes. Thus far, over 62 refugees and other legal permanent residents have taken advantage of these citizenship preparation classes. IRC in Abilene will continue to offer these classes and encourages all legal permanent residents who have been in the United States for more than three and a half years to join a class.

All who have attended and participated in classes offered at the IRC and have subsequently applied for U.S. citizenship, passed the citizenship test on their first try.

To learn more about the work of the IRC in Texas or get involved, visit Rescue.org/Dallas or email VolunteerDallas@Rescue.org in Dallas or VolunteerAbilene@Rescue.org in Abilene.