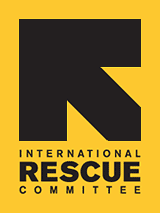 A Snapshot of IRC-LA's Early Employment Job Readiness Workshops
Walking into IRC-LA's office on a Tuesday morning might be slightly startling for an unsuspecting guest. Around sixteen refugees gather tightly in the small front room to participate in the Early Employment Workshop. Led by Andy Lippman, a dedicated volunteer of over a year and Luisa Gavoutian, IRC-LA's Employment Specialist, the workshop is open to any IRC refugee and is held three times per month. "We work on developing skills in terms of interviews, resumes and networking," explains Lippman. "We also practice conversational skills in English." Instead of simply describing how the American employment process works, the workshop aims to provide real-life examples of situations that refugees might face in the workplace.
In one workshop, participants work together to prep for possible interview questions. One refugee, a bit perplexed after reading an example question, asks, "Is it normal for [the interviewer] to ask questions not related to the job, like your favorite sport or movie?" Lippman swiftly answers, "Yes, an interviewer might ask a surprise question to see how you think on your feet. Each question shows something about you." Another participant shares her recent interview experience and asks if she should send a thank-you card. Lippman affirms and explains that thank-you cards are standard etiquette after an interview and offers to give her a format to follow.
Iranian refugee Arvin Ghazarian has already been pro-active in preparing for employment. He says, "I downloaded books like Resumes for Dummies, so this workshop is good review for me." Another refugee comments on how the workshop is beneficial to him: "I'm not from here, so this workshop gives me perspective on how to work here [in the United States] and what attitude to have in interviews. It shows me what my expectations should be."
At the close of the workshop, the refugees express confidence in their newly learned skills. They are able to easily respond to questions, from highlighting their biggest strengths to sharing their favorite sport or movie.