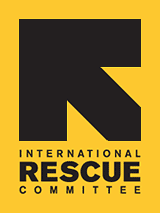 IRC Welcomes Two New Staff Members
The International Rescue Committee in Los Angeles would like to extend a warm welcome to its newest staff members, Melina Hospeyan and Angineh Torosiyan.
Melina Hospeyan, the IRC in Los Angeles English Language Civics Instructor, holds a Bachelors degree from the University of Iran in German translations, and a Masters degree in Teaching English as a Second Language (TESOL) from Azusa Pacific University. Ms. Hospeyan has many years of experience as an English as a Second Language instructor and was an IRC volunteer prior to joining the IRC as a permanent employee. "Being an immigrant myself, and knowing four languages as well as different cultures, will help me connect more with our clients," Ms. Hospeyan shared. She will specifically focus on serving the older refugee population who are applying for naturalization.
After serving as a Citizenship and Immigration intern in fall 2011, Angineh Torosiyan recently joined the IRC staff as an Immigration Assistant. Ms. Torosiyan received a Bachelors degree in Sociology, with an emphasis on culture and communications, from the University of California San Diego. "I speak Armenian, and that helps me communicate and better serve our clients," Ms. Torosiyan shares.
The International Rescue Committee in Los Angeles is thrilled to welcome these new additions to the IRC family. They will be a tremendous asset to the IRC, and will help serve the growing numbers of individuals seeking immigration and naturalization services.