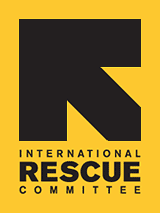 Ani: From Tehran to UCLA
"Education is the movement from darkness to light," twentieth century philosopher Alan Bloom once said. Ani, an Iranian refugee, also recognizes how education could be a safeguard of hope. Through her own resourcefulness and with the aid of the International Rescue Committee in Los Angeles, she is now a doctorate student in UCLA's Iranian and Armenian Studies program. Her story is one of perseverance and promise.

Ani has been in the U.S. since September 2009. Her aunt sponsored her resettlement and introduced her to the IRC. Through the IRC, she received $365 every month for four months as well as assistance in applying for food stamps, which helped her financially for another seven months.

"This is what they do for everybody. But what I received was much more," Ani said.

Ani's story started in Tehran, where she obtained a master's degree in Cultural and Translation Studies. When asked about the obstacles she had to overcome in Iran, Ani explained—with impeccable English—some of the limitations that prevented her from accomplishing all of her academic and professional goals. Before immigrating to California and finding work at a bank in Glendale, Ani worked in an Iranian bank and often experienced cases where male colleagues were favored.

"I was never promoted even though I was very skilled," Ani said. "There was always a glass ceiling," she added with a sad smile.

Like many refugees fleeing war, political or religious persecution, and other hardships, she toowas afraid of rebuilding her life in a new country. "I was worried that [people] would look down upon me for having a master's degree from Iran, and I yearned to go to school," she said. "Luckily, I got another chance to prove myself."

Before coming to America, Ani had the notion that Americans would not be helpful but she learned that support and aid could be found anywhere—whether it was at bookstores, where strangers offered to help her prepare a statement of purpose, or at the IRC office. IRC staff Patrick Yutronich and IRC volunteer Roxy Javor helped her with her application process. Javor even asked her family to proofread Ani's statement of purpose.

"Almost everybody at the IRC did not hesitate to help me, even if they were not in charge of my case," Ani said. "Sometimes during my tough GRE marathon studies, people from the IRC would call and follow up on me. I realized that [the IRC wants] to help people fit in, to help people know they are not [an] outsider anymore and [that] their desires are counted."

Her acceptance into the UCLA graduate program for fall 2010 made all the hard labor seem worthwhile. After graduating, Ani said she will strive to become a university professor and conduct research in institutions such as Columbia or Stanford.

Ani acknowledged that IRC's welcoming environment played a role in her incredible journey in America. "[Whenever] I walk into the IRC building, I feel I am at home; everybody is helpful. They ask about my problems [and] my goals," she said. The IRC "told me that although I may be afraid of the future, education is always an investment. They told me to ignore those who [discourage] me from studying, from investing in myself."

When asked to give advice to incoming refugees, Ani laughed at the thought. Not too long ago, she was the one receiving the advice. She reminds refugees to never "forget that [they] came here for a reason…for a better life" and to always "push the doors open, even if [they] may not have the key."

The image of Ani is not one of a distressed refugee. With the help of the IRC, she has moved "from harm to home." As she stands dressed professionally and prepared to go to class, it is evident that she has assimilated into American life. She now has the common worries of a college student: living on campus, creating long-lasting friendships with her classmates and excelling academically.