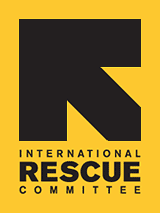 Building American identity upon the nation's legacy of liberty
By Lena Smith
For Steven, a nine-year-old refugee from Iran, the choice was simple: he was going to be George Washington.
Each student in his fourth grade class at George Washington Elementary School in Burbank, Calif. had to bring their U.S. history lessons to life by presenting the biography of an American president. Steven wanted to be the father of his new country.
"He chose George Washington for his class presentation because he is the founder and first president of the United States," his mother, Armineh, said.
Washington's role in this nation's history is a new lesson for Steven, as it is with most fourth grade students. And it's something he never would have learned in his native Iran.
For Steven and his family, their American identity was born five years ago when they immigrated to Los Angeles as refugees. As they embrace the freedom and liberty they sought after in the U.S., the rich heritage of their new country is the basis of their understanding of what it means to be American.
Feb. 2 marked the five year anniversary of the family's arrival in the U.S. Armineh and her husband, Aram, fled with their two sons from Iran to Los Angeles in response to the religious persecution they suffered as members of the country's Armenian Christian minority.
Today, Armineh and Aram are in the process of realizing Washington as the "Father of their Country" and affirming their American identity as citizens. The International Rescue Committee is assisting them with the naturalization process.
The IRC's citizenship classes help refugees and other immigrants understand U.S. government and history as they prepare for the citizenship examination and interview process. These lessons also teach immigrants the historical and governmental framework that enables them to exercise their rights and responsibilities as American citizens.
Armineh had just studied the Founding Fathers in a citizenship class on the day Steven came home from school and told her about his project.
"When Steven came home and told me that he was going to be George Washington, I told him, ' We learned about him in our class today, too'," she said. "And then he started to review the same things we learned in class."
Armineh describes the process of rooting her family in the U.S. as planting seeds of opportunity for herself, her children and her community.
"I'm thinking about how I can change my community and how I can be more useful for children and the next generation," she said.
Armineh and Aram are watching these seeds of opportunity grow in their eldest son, Chris, as he embraces the freedom and opportunity he has in the U.S.
The 14 year-old freshman honors student at Burbank High School was nine years old when his family resettled in Los Angeles. He did not fully understand the circumstances surrounding his family's immigration or his identity as a refugee until recently. And today, he is the main channel of American culture into his home.
"Whenever we have a question, we ask Chris," Armineh said. "If he doesn't know, then we go to Google."
For Armineh and Aram, liberty is the legacy they hope to build for their sons and future generations in the U.S.
"I understand now why they say 'life' and 'liberty'," she said, referring to her study of the Constitution as she prepares for her citizenship examination. "We came here to have life and liberty."