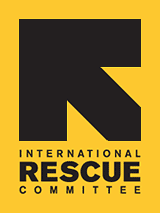 ESL (English as a Second Language) Program
IRC-LA is piloting its first ESL (English as a Second Language) Program!

For the majority of clients, English is an unfamiliar language; however, in their new home, it is essential for them to grasp English language skills as soon as possible. IRC-LA serves as a one-stop shop for our client's needs, therefore, we have decided to broaden the services we offer to include English language classes. These classes will be led by two volunteers, each of whom hold Master's degrees in TESL (teaching English as a Second Language). Classes will be kept small to allow for a more individualized approach . By offering two levels, IRC will be able to offer specifically targeted language skills-building. For more advanced clients, classes will focus on vocational skills building to prepare clients for interviews and the workplace. For those who are just beginning to learn English, classes will focus on the basics of English grammar and verbal skills. Classes will be held in the IRC computer lab and will run twice a week for six weeks.

We welcome volunteers who would like to assist with the ESL program, whether you are a veteran or new to ESL! Please email IRCLA's Development Manager at Bari.Turetzky@Rescue.org for more details.