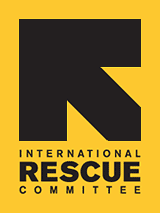 Fresh Starts and "New Beginnings"
The New Year is a time of fresh starts and resolutions. We talk about making a "new beginning" in our own lives, but imagine leaving behind everything you know to start over in a foreign land. The refugees and asylees served by IRC in LA are taking the first steps on this road to rebuilding their lives in security and stability in the U.S. Your continued support is essential to our efforts to help them gain economic and social self-sufficiency as new Americans.

Your donation of unwanted items can help a refugee!

CLEAN OUT YOUR WALLET
When was the last time you looked through your wallet or kitchen drawer to see what gift cards were hiding there? Those gift cards, whether completely or partially unused, can be put to excellent use in helping refugees prepare for their new lives in this country.

Your donation will give IRC clients the means to purchase a shirt or dress for a job interview, shop for books to help them learn English, prepare for recertification in their career, buy needed furnishings and supplies for their home, or even grab a cup of coffee while they meet with their volunteer mentor.

CLEAN OUT YOUR CLOSET
Did you receive a sweater or outfit this holiday season that did not fit or that is just sitting in your closet because you are going to "take it back"? Perhaps you need to reduce your current wardrobe so you have room for all those great items from the after-holiday sales?

Whatever the reason, our clients can benefit from your donation of gently worn professional attire such as suits, ties, jackets, dresses, blouses and slacks. A professional look will give our clients the edge they need on that all important job interview.

CLEAN OUT YOUR GARAGE
Technology is constantly changing and so are our home electronics. Do you have an older model computer or television sitting in the garage as "back-up"? Of course, if you really need another piece of equipment, you'll want the newest version. Let IRC take that graveyard of obsolete items and put them to good use!

Your donation of a used but functioning laptop, desktop computer, or television can greatly benefit a refugee family. We'll take care of erasing the hard drive and reinstalling basic software on donated computers before giving them to our clients. Due to space limitations, we can only accept televisions that are 24 inches or less.

CONTACT US
Your donation of a valid gift card, clothing, computer or television is tax-deductible and used for the direct support of newly arrived refugees. For additional information including scheduling a pick-up, please contact Gilbert Lopez at 818-550-6220, ext. 6546 or via e-mail at Gilbert.Lopez@theIRC.org.