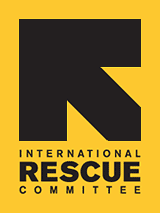 Home-Made Carpentry Workshops
IRC in Los Angeles is pleased to announce a new project, the Home-Made Carpentry Workshops. This truly innovative project was conceived by an IRC-LA volunteer, Seth Augustine. Mr. Augustine is a visual artist, performance artist, and interventionist, whose work invites participation and community engagement.
Newly arrived refugees leave their lives behind when coming to the U.S. Under Mr. Augustine's supervision, participants will be taught carpentry-building skills that will not only enable them to create their own furniture to furnish their new homes, but also to gain valuable, marketable skills. We are hoping to raise enough money so that this project can successfully begin by January 2012. We invite you to visit Seth Augustine's Home-Made website dedicated to the project with more information. Thank you for your support.
Visit http://www.unitedstatesartists.org/project/home_made for more information on this amazing project!