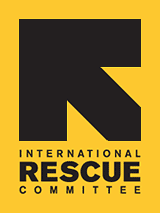 IRC in Los Angeles Welcomes Summer 2011 Interns- Round 2
The International Rescue Committee in Los Angeles is pleased to welcome eight new interns to its team. Four of the appointed interns will assist IRC's Early Employment Program, which provides newly arrived refugees with adequate employment services. A fifth intern will be providing support to another core program, IRC's Immigration Program, which assists clients in applying for naturalization and immigration benefits. Three interns will be serving as Casework Interns under IRC-LA's Reception and Placement Program, providing three months of intensive case management services to newly arrived refugees.

The IRC in Los Angeles interns undergo a standard application process, which includes completing a formal application, participating in an interview, and passing a background check. Current college students as well as recent graduates are welcome to apply.

For more information on upcoming internship opportunities, please contact our Development Manager at VolunteerLA@theIRC.org.