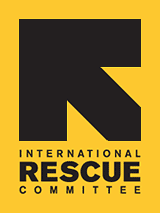 The Lautenberg Files
Each day during the month of May, IRC-LA's waiting room was brimming with clients. Clients had a tight deadline to meet if they wished to sponsor a relative to move to the U.S. This rush was a direct result of the impending expiration of a piece of legislation, the Lautenberg Amendment. With the Amendment's expiration set for June 1, staff worked tirelessly to file as many case applications as humanly possible before the deadline. They worked late into the night, seven days a week, including Memorial Day. "We accommodated each individual who walked in, even if they didn't have an appointment," explains Yvette Khani, Case Supervisor.
The Lautenberg Amendment provided a safe and expedited process for religious minorities experiencing persecution and facing immediate danger to escape their home countries and resettle in the United States. From Iran, refugees travel to Vienna, Austria where they await their refugee status approval before continuing on to the United States. As a result of this Amendment, the acceptance rate for Iranian refugees to resettle in the U.S. was 99.96%. Without it, Iranians seeking refugee status must provide strong evidence that they are being persecuted. Their stories will be taken on a case by case basis, and the line between who can be approved and who cannot will be blurred. Consequently, the approval rate will dramatically drop, causing many Iranian refugees to be stuck in Austria. The Austrian government does not want refugees to remain in the country unable to leave, so it will close its doors altogether.
As a result, the number of Iranian refugees arriving in Los Angeles will decrease and IRC-LA will see a considerable effect. From January 1, 2010 to January 1, 2011, the IRC assisted 887 individuals resettling in the United States. Of those, 753 were from Iran.

There is a chance that the Lautenberg Amendment will be renewed in the fall. "Interest is still high," says Yvette. "We are still getting calls about it. I just hope the Amendment is extended."